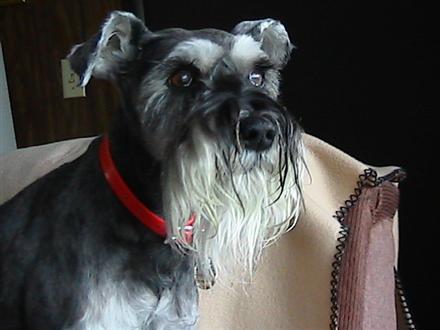 My darling Pepper passed away tonight, in my arms...I had the peace of knowing I kissed her and told her goodbye....
Do not stand at my grave and weep
I am not there, I do not sleep
I am a thousand winds that blow
I am the diamond glints on show.
I am the sunlight on ripened grain
I am the gentle autumn's rain.
When you awaken in the morning's hush,
I am the swift uplifting rush
Of quiet birds in circles flight.
I am the soft star that shines at night.
Do not stand at my grave and cry
I am not there, I did not die.
God saw that you were getting tired,
And a cure was not to be,
So He put His arms around you,
And whispered "Come with me".
With tearful eyes, we watched you suffer
And saw your life fade away.
Although we love you dearly,
We could not make you stay.
A golden heart stopped beating,
Hard working hands to rest.
God broke our hearts to prove to us,
He only takes the best.
The minute I laid eyes on you
I knew right from the start
That you were meant for me alone
You left pawprints on my hear